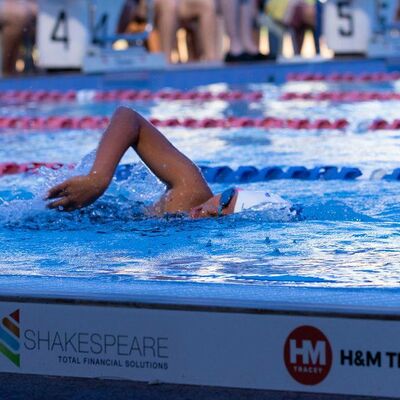 Our Community
Community Benefits
H&M Tracey plays a big part in the Kimberley & Pilbara regions, not only via direct employment for over 40 people, plus a multiplier effect of employment opportunities for many subcontractors and suppliers, but also through our consistent contributions of support (financial and otherwise) of community events, sponsorships and donations.
Further to this, these works will greatly assist by providing a continuity of work for apprentices & trainees to their trade. Awarding of this or any contract ensures that H&M Tracey can maintain their level of support for these community organisations and sporting clubs.
Some examples of H&M Tracey's support in the community include Broome Bulls Football Club, Roebuck Bay Cricket Club, RFDS, Sirens of Silence, Kyle Andrews Foundation & Broome Barracudas Swimming Club.
In Karratha we are involved in the development of a new parkrun in Karratha, and sponsorship of the Burrup Mountain Bike club with associated events and community outreach programs and also 3 new employees through the Clontarf foundation.
Positive Generational Change
Our Positive Generational Change Initiative is so much more than a commitment to the employment and training of local and Indigenous people.
It is our Social Procurement model that delivers real change, based on our firm commitment to benefiting communities we operate within.
We understand there to be three significant barriers to indigenous and local employment including:
• poor health;
• poor work ethic; and
• association with the criminal justice system.
Unfortunately, barriers for each individual cannot be overcome with a static approach. For this reason, in 2012, we created the cornerstone program of our Positive Generational Change Initiative called the "Executive Link".
The Executive Link binds a new employee to an executive staff member for the life of their employment.
Irrespective of supervision line, the staff member can approach the executive at any time to discuss challenges with required support. To date, this program has been responsible for over 8 staff overcoming significant life challenges all of whom continue to be employed today.
Outside of the Executive Link, the overall Positive Generational Change Initiative's mission is focused on improving the quality of life of staff while continuing to contribute to the economic, social, and environmental development of the communities and regions in which we operate.
In support of this mission, we have an overarching rolling target of:
• Minimum of 4 apprentices working in the company at any one time;
• Minimum of 20% indigenous employment;
• Preferential treatment for family members of existing staff for new jobs; and
• Each employee partakes in Executive Link to ensure the less than tangible challenges are dealt with in an appropriate way.

"Positive Generational Change is not only about progression within
H&M Tracey. The support we provide prepares our people for
any challenges and opportunities. An example of this is Eric, who
completed his apprenticeship with us and has since gone on to be a
ship-loader operator at FMG." - Harold Tracey